JenSing
Click Here for details of 11 24th. May 2015
Jenny was born 12th.Febuary 1949. Her body stopped working
9th. April 2002 …………………….so she left.
When we were told that Jenny had only a little time left to live we decided to have a party.
We called it Jen's Sing. Friends and family paid to come and £800 was raised for Felindre Hospital. Jenny said, "If I'm still around next year, we'll do it again. And, if I'm not, you do it anyway." We did……….with mAbAtAd, Semantics, Michelle Newman, Carlos, Mad Dog and Englishman, Ianto Fullpelt Band and Lear. Jen's Sing 2 raised £879 This brought the total donated in Jen's memory is £2477.54 We've been doing it ever since. Try and make it to the next JenSing party.
Total raised so far = £12,007
Diolch yn fawr - Thank you very much!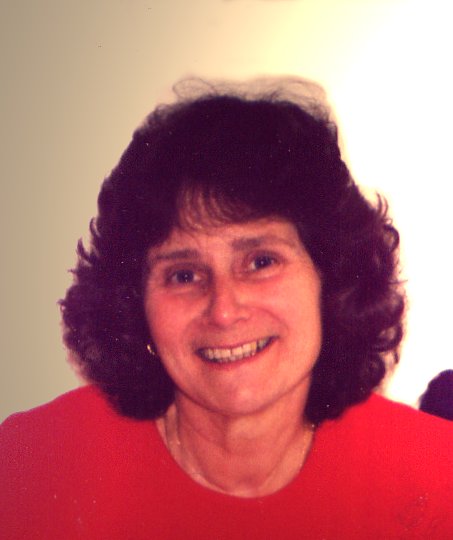 Listen to 'Time to Heal'
Click Here for details of 10
Click Here for details of 8
Click Here for details of 7.5
JenSing 7
Tom's, Treforest on Saturday November 10th. starting at 7.00pm
with
The Hustle The Watermelons mAbAtAd and Milano
raised £350
JenSing 6.5
was held on Sunday 6th May 2007 at
The Wheatsheaf, Llantrisant starting at 1 pm
The acts who entertained were:
Rua, mAbAtAd, Roadhouse, Morgan the Organ,
theguythatgetsthegirl, Glam Morgan, The Hyde, The Hustle, Mick Davies
and Order of Chaos. Thanks to you all and our hosts Tammy and Gwyn
Total raised was £780 Diolch yn fawr pawb
JenSing 6 - Saturday 18th November 2006
£610
thanks to Claire, Siwan, Janet, Peter, Dewi
and
Order of Chaos Morgan's Organs Hugh 'Neil Diamond' Edwards
mAbAtAd The Hustle
Many thanks to all these musicians, who gave of their talents free an' for nuffink!
Thanks to YOU for being there and, if you weren't,
come along to 6.5 on 6th of the 5th to find out what it's all about!
JenSing 5 point 5 - Sunday April 30th. Wheatsheaf, Llantrisant
£800
thanks to Claire, Ange, Julie, Katie, Gwyn and Tammy
and
Order of Chaos Glam Morgan Painted by Numbers Spoon'ead Bluprint
Mike & Dylan Morgan The (semi!)Semantics Rua mAbAtAd
The Hustle The Rosie Walters(less!) Band Roadhouse
JenSing 5 - Saturday November 12th. at Tom's Bar, Treforest
£577.20
thanks to
Glam Morgan Order of Chaos Mike Morgan
Blueprint mAdAtAd Roadhouse
JenSing Four and a Half - Sunday May 29th. Wheatsheaf, Llantrisant
with
Stu Michel Order of Chaos Glam Morgan Blues Charger Jinx
The Pilot Lights Mike Morgan Carlos Neil Garland Rua Tom C'at 49 Giraffes
£438.24 .........so far
Jen's Sing 4 - Saturday November 30th. Tom's Bar, Treforest, Pontypridd
with mAbAtAd Siwan Mick Davies Strangers of a Kind Roadhouse
Ianto Fullpelt Morgan & Baker (Solicitors) Carlos
£1000
Jen's Sing Three and a Half - Sunday May 30th. Wheatsheaf, Llantrisant
You raised £725
.....helped by mAbAtAd Semantics The Egg & Bacon Boys
Mike Morgan's Music Machine Mad Dog & Englishman
Jeopardy Lane Rua
Jen's Sing 3 - NOVEMBER 29TH. CLWB Y BONT
with
The Semantics
Andy Coleman on acoustic and Greg Baker playing bass. Occasionally, their numbers are augmented to form a Failed Voice Choir. Got the night off to a noisy, singalong start.
While Greg stayed to play bass with three other acts, Andy had to go straight to another gig. There's commitment for you. 01443 688308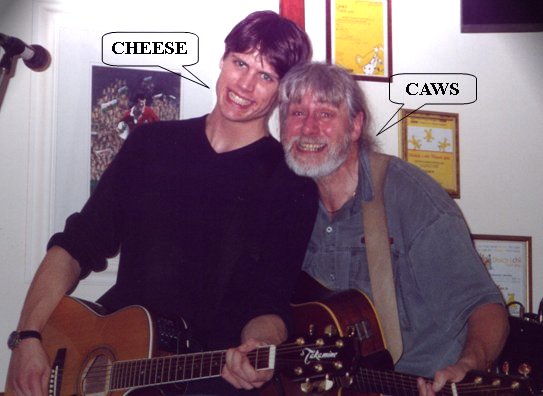 mAbAtAd harmony vocals and acoustic guitars.
Definitely Jenny's favourite musicians, playing their own songs and some covers, they were significantly improved by being joined by Joanne, singing a new song, 'Dwed Ffarwel' and 'Aberrhonddu' as well. 01443 790579
Michelle Newman
Used to work with Jenny at Loafers. Sang at Jen's Sing 1 & 2.
Going for her hat trick. Small lady, huge voice….
Was lead singer with Thunder Heart
You WILL dance!
01443 402805
Mad Dog & Englishman
Aka Mick Davies and Neil Garland. Just as happy to do
the acoustic guitar / harmonica thing with harmony
vocals as the distorted Neil Young in SU YU, which was
what we were treated to on the night.
Knickers were ripped off, torn in two and stuffed in
earholes. 01443 791226
The Poor Boys Came out of retirement for Jenny's 5oth. birthday. She loved to dance to their music. They became good friends. Stath couldn't make it , so Greg was pressed into service once again on the bass. They don't do this so often now, which a great pity, coz they can still put smiles on faces and feet on the dance floor big time.
Jeopardy Lane
Agreed to play immediately they heard we were raising money for Felindre. Stepped in with only three days notice to replace The Fever. These guys were busting to play all night and had to wait to go on last. Worth the wait.... Great band.......made a lot of friends. http://www.jeopardylane.com
Diolch yn fawr pob un.
...............total raised £1407.72
Jen's Sing 2 - 30th. November 2002
Diolch yn fawr to all the musicians:-
mAbAtAd Semantics Michelle Newman Ianto Fullpelt
Carlos Mad Dog & Englishman
and YOU for your support.
The amount raised was
£879.90