JenSing 8
Saturday 1st. November 2008
The District Club, Pencerrig Street,
Pontypridd CF37 2HS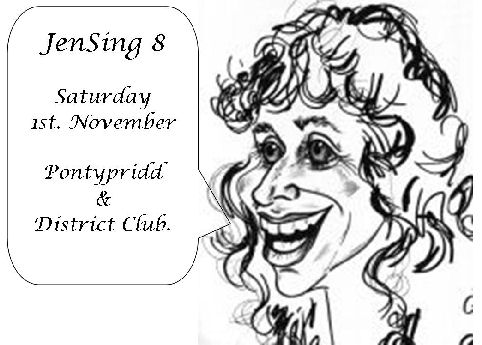 you raised £248.94
A total of £248.94 was raised on the night, which although less than we have raised in the past was a generous response from the relatively few people who turned up. They were treated to some excellent music from the bands listed below. As the years pass it is to be expected that fewer and fewer supporters are people who knew Jenny (we thought there would be more than three) but not a few have spoken to me about their own friends and family and why raising money for Felindre is important to them. New total raised is £9942.94.
JenSing is not only about raising money. The first JenSing was a party. I hope they remain events when we can all remember those we have lost and have a good time.
'Time to Heal' is obviously a very personal song but it's subject is universal.
So, a great big 'Diolch yn fawr' to :- The Pontypridd and District Club for hosting the event; the bar staff for keeping us supplied with lemonade; Mike Davies for giving up so much of his time to coax a credible sound from a failing P.A.; Dai Wells for providing us with his drum kit even though he had to be somewhere else; Llantrisant Julie (my name for her) for door duty; those of you who generously donated raffle prizes; those of you who didn't complain when Claire's family won quite a few of them; Glo for taking naughty pictures; every one who there and was so generous with their cash and their appreciation of the musicians and, of course, to the musicians themselves, this lot -
mAbAtAd
The too talented for his own good Ross; Claire the (sick and baaad) bass person; Chris for daring to lay himself open to such scrutiny with NO REHEARSAL WHATSOEVER and the old guy with the stupid hair.
Milano
who played a mostly original set with such aplomb (big word for a Monday). JenSing virgins no longer (this was their third outing), they definitely made some new fans. Thanks to Andrew for letting Dave use his Vox.
Order of Chaos
Heavy on the metal........heavy on the talent. For once these guys had bit of room and didn't suffer the usual 'no vocals without feedback' syndrome. OOC have become regular supporters of JenSing.
Blue Traffic feat. Blues Show Bob
provided the much anticipated finale of the evening with their usual flamboyance, ably assisted by the bluesy Bob Williams and even John on 'is organ for the encore. Second JenSing for these guys, they have a new CD out very soon.......
check it out here:-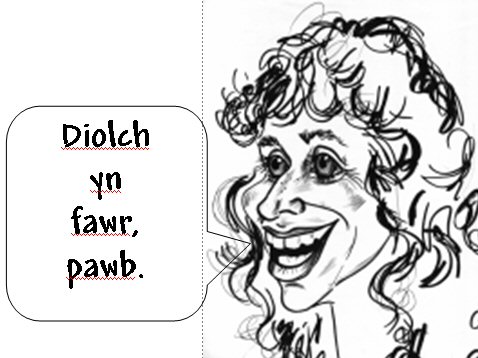 If you want to be a musician, raffle ticket tout or door bucket shaker at a JenSing event, get in touch
back to:- JenSing Ianto Music