Aikido
Shin Shin Toitsu Aikido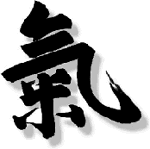 = AI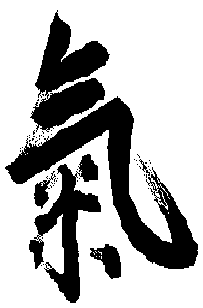 = KI

= DO

Member of


The Ki No Kenkyukai Association Internationale

<![if !vml]>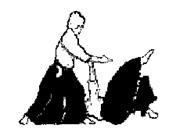 <![endif]>

British Ki Society


<![if !vml]>

<![endif]>

British Aikido Board


AIKIDO FOR ALL

Anything you can perceive and believe can be achieved.
The Word AIKIDO is made up of AI - Harmony, KI - the spirit and DO - the way. The KI spirit in Japanese is in the individual and is regarded as the guiding force of the universe. Aikido was developed as an aid to personal advancement and teaches the understanding and development of KI to promote relaxation and overall perception within and outside the body, that will hopefully flow into everyday life and not only in Aikido practice.
Shihan William Reed offers this definition,"Ki is a universal energy, capable of infinite expansion and contraction, which can be directed, but cannot be contained by the mind." I offer another simple definition—'perception'.
Koichi Tohei simplified the methods of understanding and practising the Ki principles so that we all may attain new levels of mind and body unification through the Art of Aikido
Aikido is a Japanese martial art which strives to create situations where attack cannot happen, or, if it is already happening, will cease quickly, hopefully without any harm coming to any person. It not only develops the body but also the mind. National and international seminars are held throughout the year . We offer training for children, parents and grandparents alike, in a friendly atmosphere and mixed classes of age, ability and gender. New starters and spectators are always welcome. The chief instructor of the Ki No Kenkyukai Association Internationale is KENJIRO YOSHIGASAKI, who regularly holds courses in the UK for the British Ki Society.
Aikido is a Japanese martial art developed by Morihei Uyeshiba, based on Japanese sword ability. Aikido does not focus on punching or kicking, but rather on the creation of harmonious movement. Aikido is not a static art, it places great emphasis on motion and the dynamics of movement. Shin Shin Toitsu Aikido also helps an individual to remain calm, relaxed and to keep a balanced mind in daily life.
Training is of a co-operative, rather than antagonistic nature, teaching a regard for the safety of partners. Beginners start by learning Ki principles and basic techniques of Aikido with mind and body unified. As the student's ability improves the techniques become more demanding and energetic. For higher grades, weapon training in Boken (sword), Jo (staff) and Tanto (knife) is used to improve both precision and economy of movement.
For further information, come to a training session and ask for details, or use contact details below. If you decide to join us on the mat you will need to be insured by the British Aikido Board, and join The British Ki Society. The current annual fee is £20.00. All you need to start is jogging bottoms and a loose top.
Some History
MORIHEI UYESHIBA "O Sensei" 1883 -1969 Founder of AIKIDO Hombu dojo Japan
KOICHI TOHEI 10th Dan 1920 - Founder of:
KI SOCIETY INTERNATIONAL, SHIN SHIN TOITSU AIKIDO and the KI NO KENKYUKAI .
Koichi Tohei trained directly under O Sensei from 1943 and was CHIEF INSTRUCTOR at the Hombu dojo Japan for several years. Tohei Sensei is the only student of Ueshiba to be promoted to 10th. Dan before his death. In 1971 he founded the Ki Society International to build upon the principles of Ki described by O Sensei. Koichi Tohei left the Hombu dojo on 1st May 1974 to form SHIN SHIN TOITSU AIKIDO (Aikido with mind and body unified) and the
KI NO KENKYUKAI (Ki research Society).
KENJIRO YOSHIGASAKI
Yoshigaskai sensei is the founder of the KI No Kenkyukai Association International. Born in 1951 in Kagoshima, Japan. he started to practice yoga when he was 10 and later began the practice of Aikido directly from Tohei sensei. He devoted a year to the study of yoga in India. Since 1977 he has been teaching Ki and Aikido throughout Europe, South America and South Africa
Training Venues and Times
Tuesday
Talbot Green Community Centre Children's class 6.30 – 7.30 p.m. Adult class 7.30 – 9.00 pm
Wednesday
Pontypridd High School ( Coedylan ), Albion Community Campus, Cilfynydd - Adult class (13 +) 6 - 8 pm
Thursday
Halcyon Daze, Cowbridge 12 to 2.00 pm. SUSPENDED
Friday
Talbot Green Community Centre Adult class 6.30 – 8.30 p.m.
Personal tuition by arrangement. Email aikido@iantomusic.co.uk or call the number below.
Please check that times and venues are correct by using this number 01443 790579
HOME PAGE British Ki Society REHAB mAbAtAd IANTO FULLPELT Jenny's Page